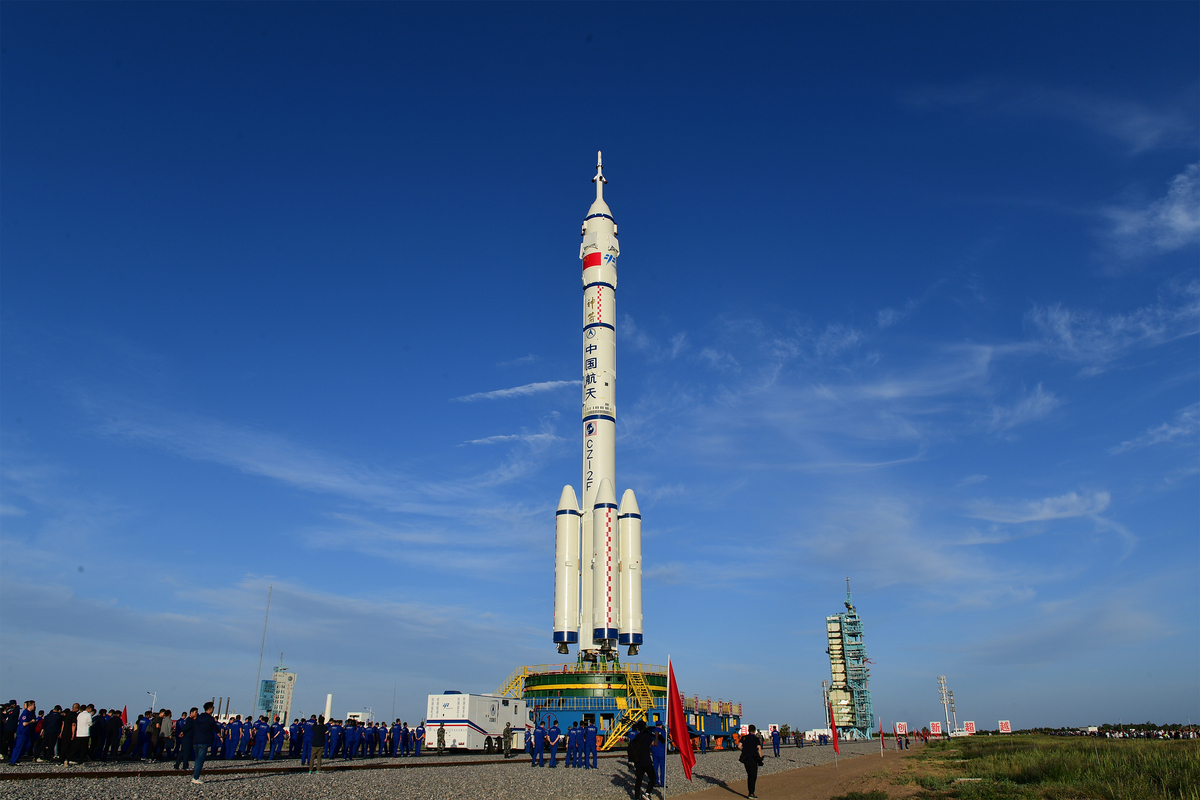 The Long March 2F carrier rocket carrying the Shenzhou XII spacecraft is moved to its launch pad at the Jiuquan Satellite Launch Center in northwestern China's Gobi Desert. [Photo by Wang Jiangbo/chinadaily.com.cn]
>Manned spaceship preps for takeoff
神舟十二号将送3名航天员上太空

The combination of the Shenzhou XII manned spaceship and a Long March-2F carrier rocket has been transferred to the launching area, the China Manned Space Agency (CMSA) said Wednesday.
中国载人航天工程办公室6月9日表示,神舟十二号载人飞船与长征二号F遥十二运载火箭组合体已转运至发射区。

The facilities and equipment at the launch site are in good condition, and various pre-launch function checks and joint tests will be carried out as planned, said the agency.
目前,发射场设施设备状态良好,后续将按计划开展发射前的各项功能检查、联合测试等工作。

The Shenzhou XII spacecraft will dock with the Tianhe core module of the nation's space station, and the three crew members on board will enter the core module to work inside it for three months.
神舟十二号载人飞船将送3名航天员上太空,并与空间站天和核心舱对接,这3名航天员将在轨驻留3个月,成为天和核心舱的首批"入住人员"。

Tianhe, or Harmony of Heaven, was lifted by a Long March 5B heavy-lift rocket at the Wenchang Space Launch Center in Hainan province on April 29.
4月29日,天和核心舱在海南省文昌航天发射中心由长征五号B运载火箭发射升空。

The largest and heaviest spacecraft China has ever built, the module is the first part of the Chinese space station.
天和核心舱是我国研制的最大、最重的航天器,是中国空间站发射入轨的首个舱段。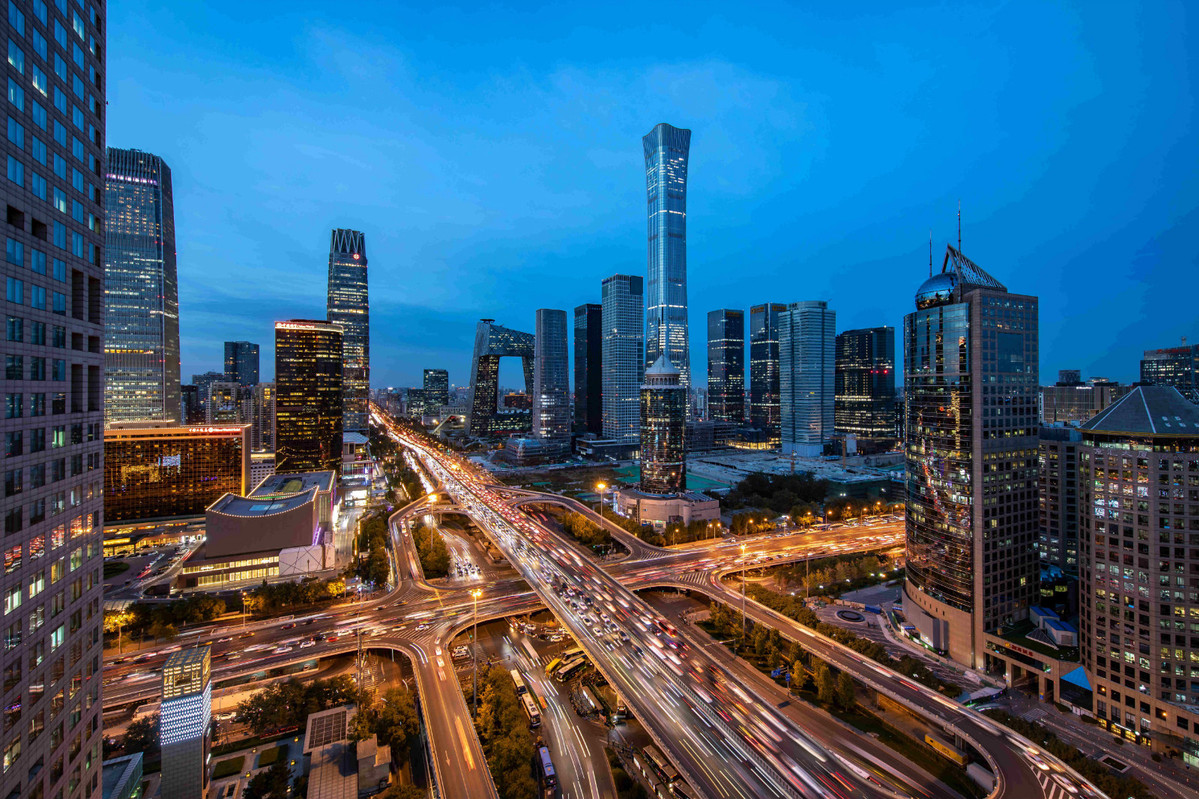 A photo shows a night view of the CBD area in downtown Beijing. [Photo/Agencies]
>Global Economic Prospects released
世行发表全球经济展望

The Chinese economy is on track to grow by 8.5% in 2021, up 0.6 percentage points from a previous projection, the World Bank Group said in its latest Global Economic Prospects released on Tuesday.
世界银行6月8日发表最新一期《全球经济展望》,预计中国经济今年将增长8.5%,比之前的预测高出0.6个百分点。

According to the semiannual report, the global economy is expected to expand 5.6% in 2021, up 1.5 percentage points from a previous projection, largely due to strong rebounds from a few major economies.
这份半年度报告预计, 2021年全球经济增速为5.6%,比之前的预测高出1.5个百分点,这主要是由于几个主要经济体的强劲复苏。

Among major economies, US growth is projected to reach 6.8% this year, reflecting large-scale fiscal support and the easing of pandemic restrictions, according to the report.
主要经济体中,预计美国今年增长将达到6.8%,反映出大规模财政支持和放松防疫限制措施的影响。

Growth in other advanced economies is also firming up, but to a lesser extent.
其他发达经济体的增长也在企稳回升,但程度稍低。

Emerging markets and developing economies as a group are forecast to expand 6% this year, supported by higher demand and elevated commodity prices, the report showed.
在需求上升和大宗商品涨价的支撑下,预计新兴市场和发展中经济体今年整体增长6%。

Despite the recovery, global output will be about 2% below pre-pandemic projections by the end of this year, the report showed.
尽管出现复苏,但到今年年底全球产出将比疫情前预测低2%左右。

Per capita income losses will not be recovered by 2022 for about two-thirds of emerging markets and developing economies.
约三分之二新兴市场和发展中经济体的人均收入损失在2022年之前将难以恢复。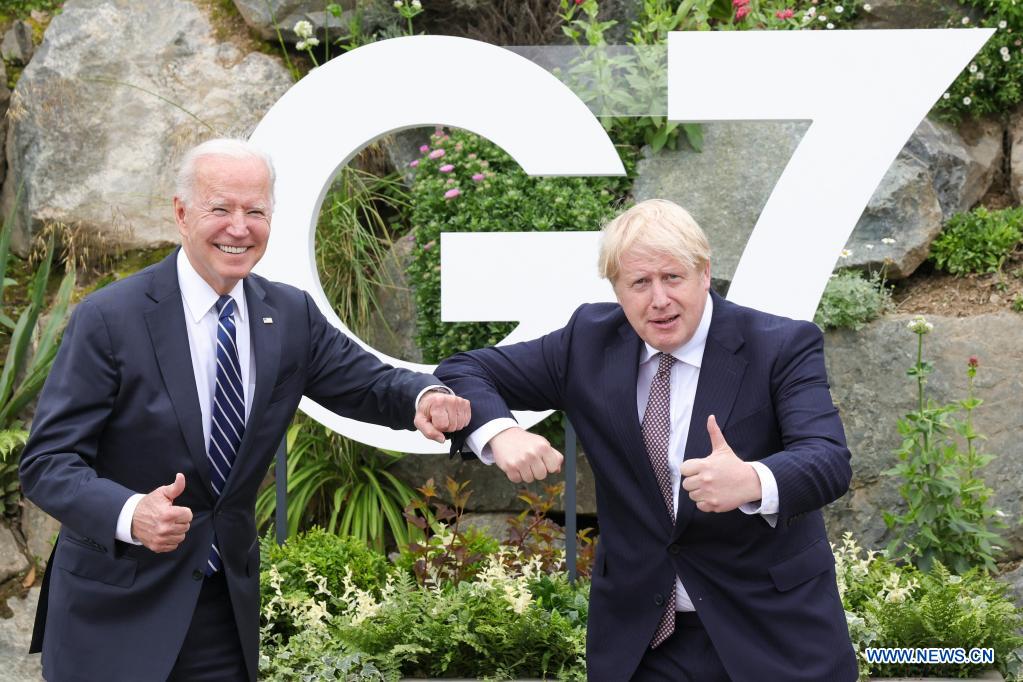 British Prime Minister Boris Johnson (R) poses with US President Joe Biden in Carbis Bay, Cornwall, Britain, on June 10, 2021. [Photo/Xinhua]
>Biden's 1st overseas visit as president
拜登开启任后首次外访

US President Joe Biden arrived in Britain on Wednesday evening, kicking off his first official overseas trip since his election victory.
当地时间6月9日晚,美国总统拜登抵达英国,开启大选胜利后的首次正式出国访问之旅。

He was expected to meet British Prime Minister Boris Johnson on Thursday ahead of the Group of Seven (G7) summit in Britain's southwestern resort of Carbis Bay in Cornwall.
6月10日,拜登将和英国首相约翰逊会面,6月11日至13日,他将参加在英国西南部度假胜地康沃尔郡卡比斯湾举行的七国集团(G7)领导人会议。

Leaders from Britain, the US, Canada, Japan, Germany, France and Italy, plus the European Union, will gather Friday for the first in-person G7 summit in almost two years.
这是近两年来G7的首次线下峰会,英国、美国、加拿大、日本、德国、法国、意大利以及欧盟的领导人将参会。

Britain, which holds the rotating G7 presidency, also invited Australia, India, the Republic of Korea and South Africa as guest countries to the three-day meeting.
英国作为G7轮值主席国,还邀请了澳大利亚、印度、韩国和南非以嘉宾国的身份参加这次会议。

After the summit, Biden and First Lady Jill Biden are set to meet Queen Elizabeth II before heading to Brussels for NATO and EU-US summits.
G7峰会后,拜登和妻子吉尔•拜登将与英国女王伊丽莎白二世会面,之后将前往布鲁塞尔参加北约峰会和美欧峰会。

He will then fly to Geneva to meet with Russian President Vladimir Putin.
接下来他还将赴日内瓦与俄罗斯总统普京举行会晤。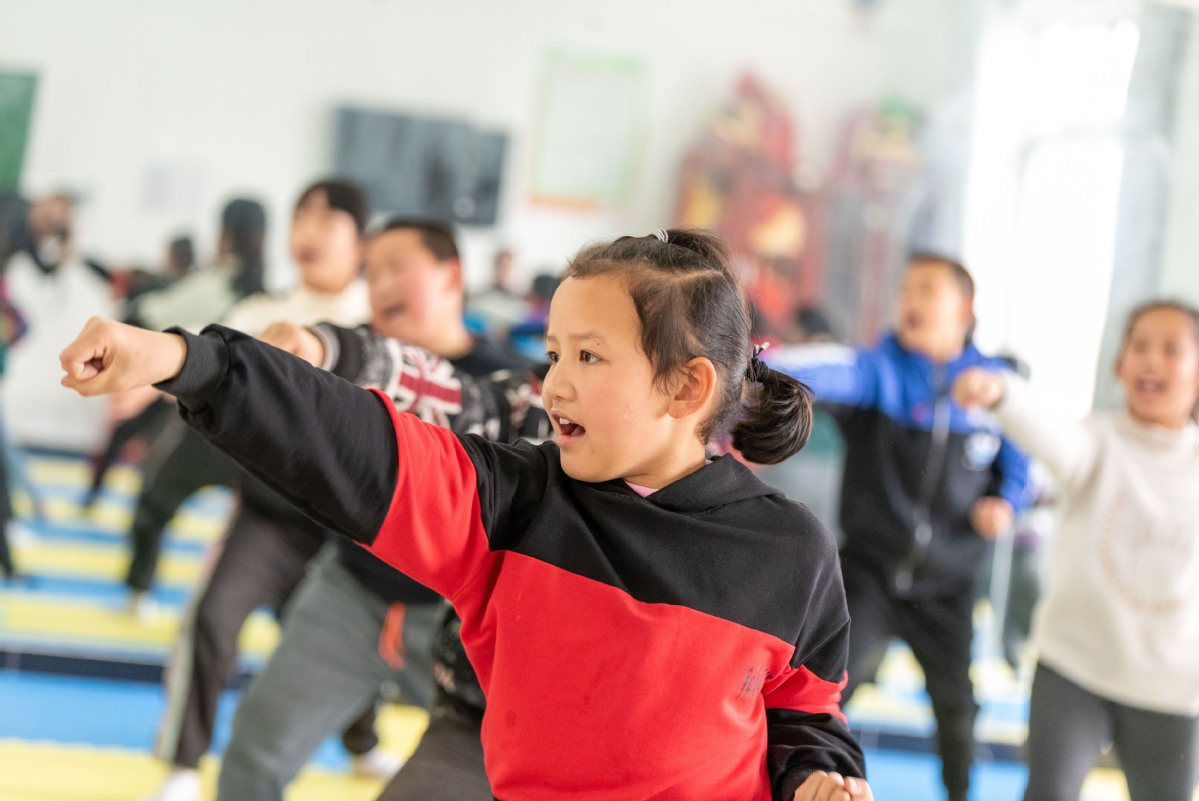 [Photo/For China Daily]
>Child labor rises to 160m
全球童工人数增至1.6亿

The number of children in child labor has risen to 160 million worldwide – an increase of 8.4 million children in the last four years, according to a new report by the International Labour Organization (ILO) and UNICEF.
国际劳工组织和联合国儿童基金会近日联合发布报告称,过去四年全球童工人数增加840万,总人数现已增至1.6亿。

The report - released ahead of World Day Against Child Labour on June 12 - warns that progress to end child labor has stalled for the first time in 20 years.
在6月12日世界无童工日到来前夕发布的这份报告警告,20年来全球推进"无童工"进程首现停滞。

The report points to a significant rise in the number of children aged 5 to 11 in child labor, who now account for just over half of the total global figure.
报告称,全球5至11岁童工人数显著增加,占比超过全球童工总人数的一半。

The number of children aged 5 to 17 in hazardous work has risen by 6.5 million to 79 million since 2016.
2016年以来,从事危险工作的5至17岁儿童人数增加了650万,上升至7900万。

The report warns that globally, 9 million additional children are at risk of being pushed into child labor by the end of 2022 as a result of the pandemic.
报告警告,受新冠疫情影响,预计到2022年底,全球将另有900万儿童有不得不成为童工的风险。

Additional economic shocks and school closures caused by COVID-19 mean that children already in child labor may be working longer hours or under worsening conditions, while many more may be forced into the worst forms of child labor due to job and income losses among vulnerable families.
新冠疫情造成的经济冲击和学校停课意味着,已经从事童工的儿童可能不得不工作更长时间或面临工作条件的恶化,而由于弱势家庭失去工作和收入,更多儿童可能被迫从事最恶劣形式的童工工作。

Find more audio news on the China Daily app.