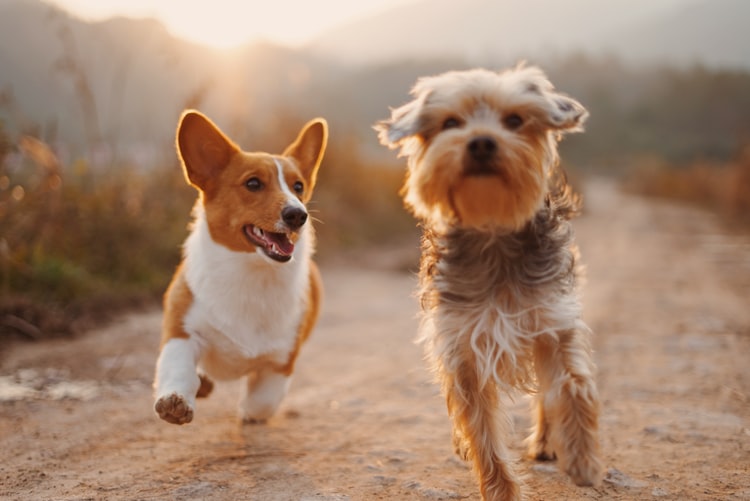 Alvan Nee/unsplash
>Dog-lovers feel less lonely
调查:谈恋爱还不如养狗?
As Valentine's Day approaches, many people with dogs will not care one bit whether they get a card.
情人节即将来临,但许多狗主人根本不在乎是否能收到贺卡。
A survey by the Kennel Club has found almost one in five would rather have a dog than be in a relationship.
英国养犬俱乐部的一项调查发现,近五分之一的人宁愿养狗也不愿谈恋爱。
Almost half said they were so attached to their pet because "dogs don't let you down" in the same way that other people might.
近半数人说,他们如此依恋自己的狗狗,是因为"狗不会像其他人那样让你失望"。
Although a dog might not buy you roses or take you out for dinner, it seems unconditional love and a wagging tail can make being single a less lonely prospect.
虽然狗狗可能不会给你买玫瑰或带你出去吃饭,但似乎无条件的爱和摇摆的尾巴可以让单身变得不那么孤单。
The research, which asked 2,612 dog owners for their thoughts on romance, found just under a quarter agreed that having a dog would make them feel less concerned about not being in love.
这项调查询问了2612名狗主人对爱情的看法,结果发现,近四分之一的人认为养狗能让他们不那么担心单身状态。
Bill Lambert, a spokesman for the Kennel Club, said: "There certainly seems to be a growing number of dog-lovers who would rather share their lives with a four-legged friend instead of a human partner."
养犬俱乐部的发言人比尔·兰伯特说:"越来越多的爱狗人士表示,与人类伴侣相比,他们更愿意和狗狗一起生活。"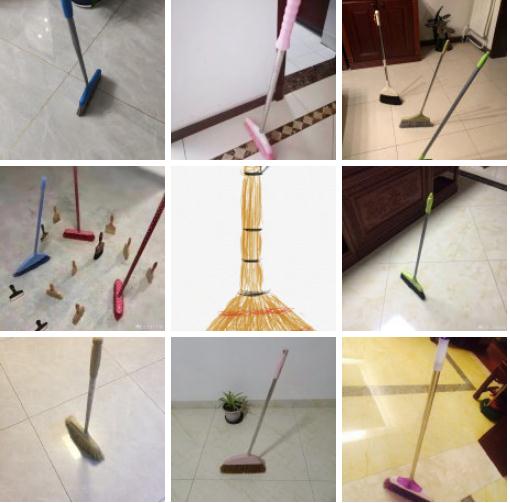 [Photo/Weibo]
>Broom Challenge a hoax
NASA:'扫帚挑战'是恶作剧
The Broom Challenge that went viral on numerous social media platforms on Monday was a hoax.
10日在多个社交媒体平台上刷屏的"扫帚挑战"其实是场恶作剧。
Sharing videos and photos of broomsticks standing upright with no assistance, participants in the challenge claimed that according to the National Aeronautics and Space Administration (NASA) the Earth's rotation would be "in perfect balance" on Feb 10 and it would be possible for a broom to balance standing up.
参与者纷纷分享扫帚笔直站立的视频和照片,声称根据美国宇航局(NASA)的说法,地球的自转在2月10日达到"完美平衡"状态,因此这一天扫帚可以自行站立。
NASA said in a statement to CBS News on Tuesday that there's no truth to the Broom Challenge.
11日,NASA在哥伦比亚广播公司新闻频道发表声明称,扫帚挑战毫无根据。
Brooms can stand up on their own if balanced properly on the bristles, regardless of the Earth's location and level of gravitational pull between planets.
无论地球的位置及行星之间的引力水平如何,只要你能用扫帚毛找到平衡,扫帚就可以站立。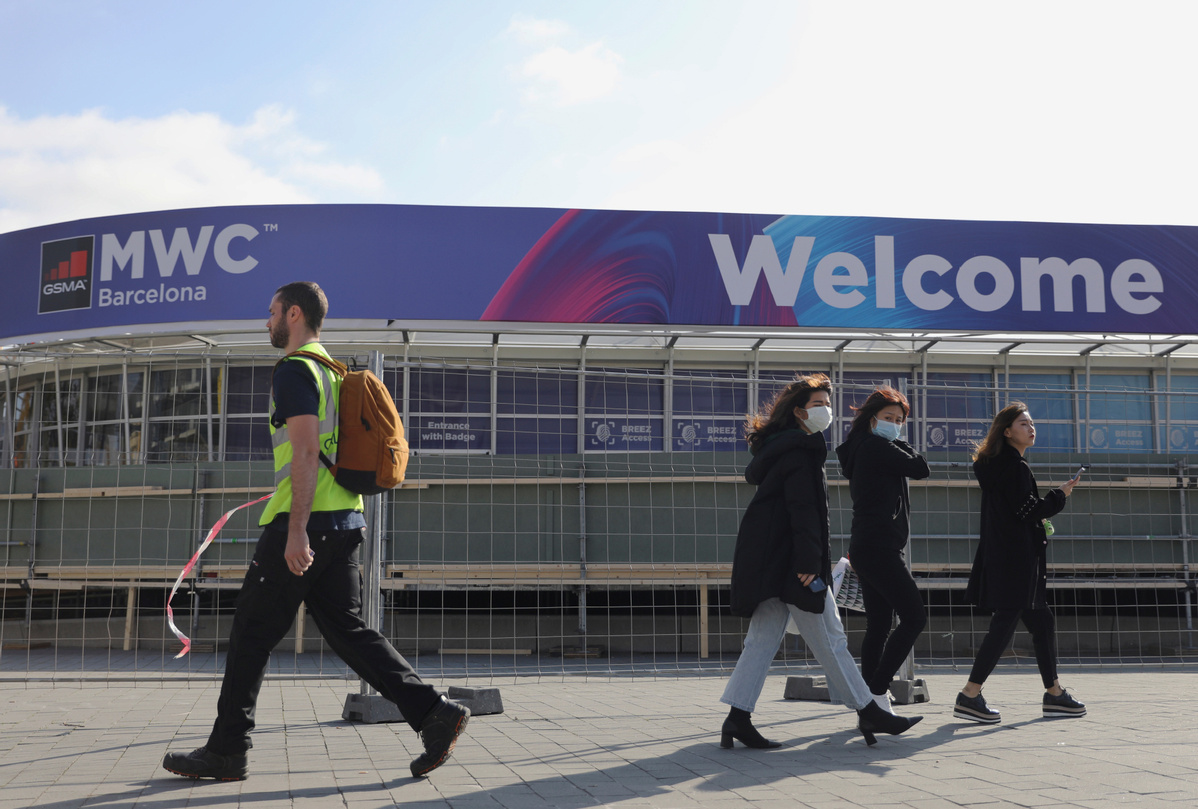 Employees pass by Fira de Barcelona after the Mobile World Congress (MWC) was cancelled in Barcelona, Spain, Feb 13, 2020. [Photo/Agencies]
>MWC 2020 is canceled
世界移动通信大会取消
The world's biggest show in the mobile communications industry, Mobile World Congress (MWC), has been canceled this year due to concerns about the novel coronavirus outbreak.
出于对新冠肺炎疫情的担忧,全球最大的移动通信展会世界移动通信大会(MWC)取消今年的活动。
The Global System for Mobile Communications Alliance (GSMA), which organizes the show, said on Wednesday that it has decided to cancel the MWC 2020, which was scheduled to take place in Barcelona between Feb 24 and 27.
MWC组织方全球移动通信系统协会(GSMA)12日表示,已决定取消原定于本月24日至27日在巴塞罗那举行的2020年世界移动通信大会。
Before the GSMA decision, Sony, NVIDIA, Vivo and some other exhibitors and companies have decided to withdraw the event.
在组织方做出这一决定前,索尼、英伟达、Vivo等多家参展商和企业已决定退展。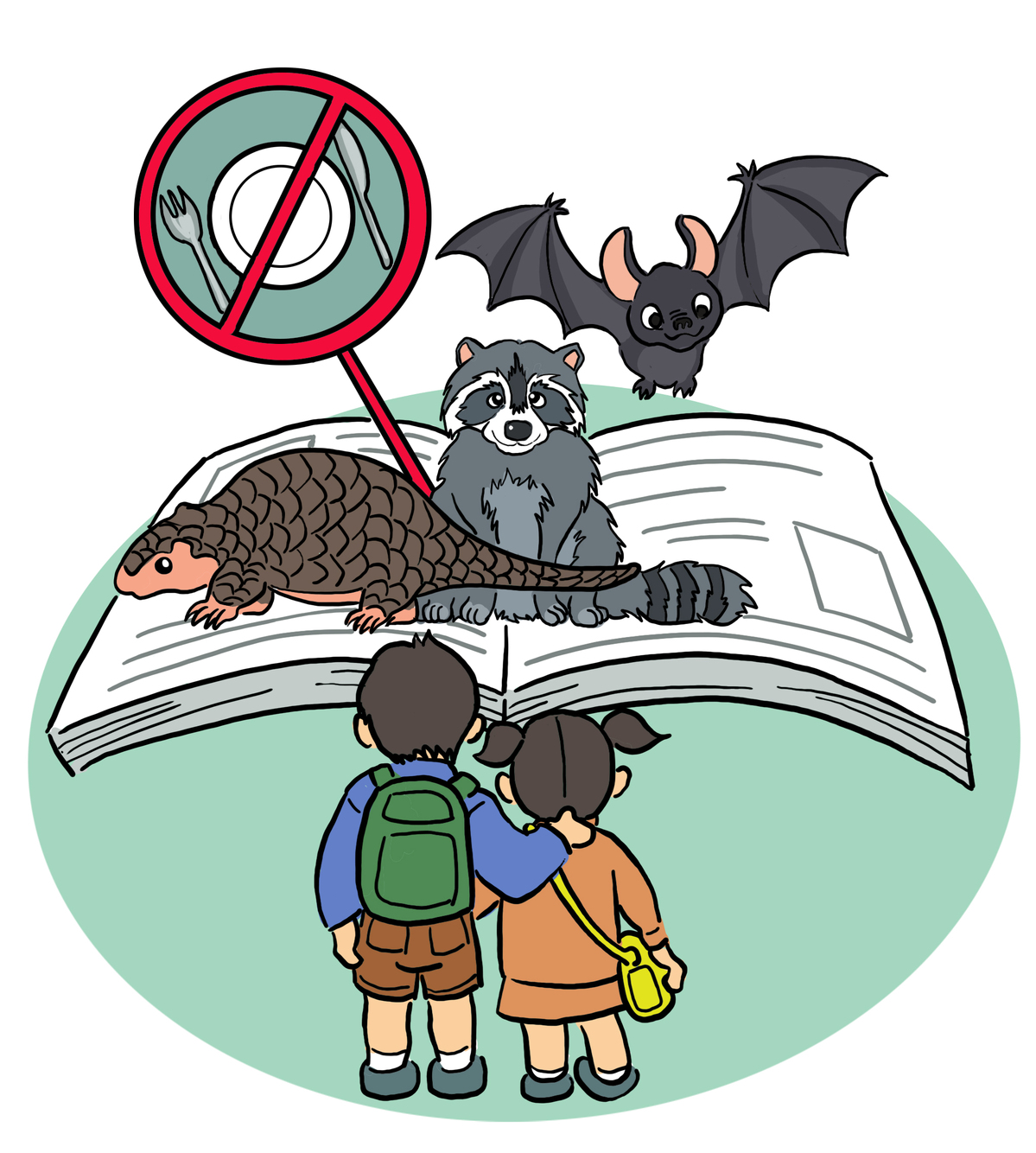 JIN DING/CHINA DAILY
>Children's book under fire
童书宣扬果子狸可食用
A children's book has been removed from shelves over content promoting the consumption of wild animals.
近日,某儿童读物因宣扬吃野味而被下架。
The book, Animal Encyclopedia, says the meat of the masked civet is edible.
这本名为《动物小百科》的书中称,果子狸的肉可食用。
The masked civet is a protected species and is believed to be associated with the SARS epidemic in 2002-2003.
果子狸是国家保护动物,且一直被认为与2002年至2003年的SARS疫情有关。
The book also says the fat of the masked civet can be used as raw material in cosmetics production, and its fur can be made into gloves.
书中还称,果子狸的脂肪可被用作化妆品生产的原料,皮毛可做皮手套。
The publisher, Wuhan University Press, said on Tuesday that it had notified all sales outlets nationwide to remove the book and launched an investigation into the matter.
出版该书的武汉大学出版社11日表示,已通知全国各销售网点全面下架该书,并对事件展开调查。
Last week, a photo of the page from the book containing the inappropriate content went viral on Chinese social media.
上周,该书中含有不当表述的页面的图片在国内社交媒体上流传。
The book was found to have been reprinted in May 2017.
网友还发现,该书曾在2017年5月再版。
Find more audio news on the China Daily app.