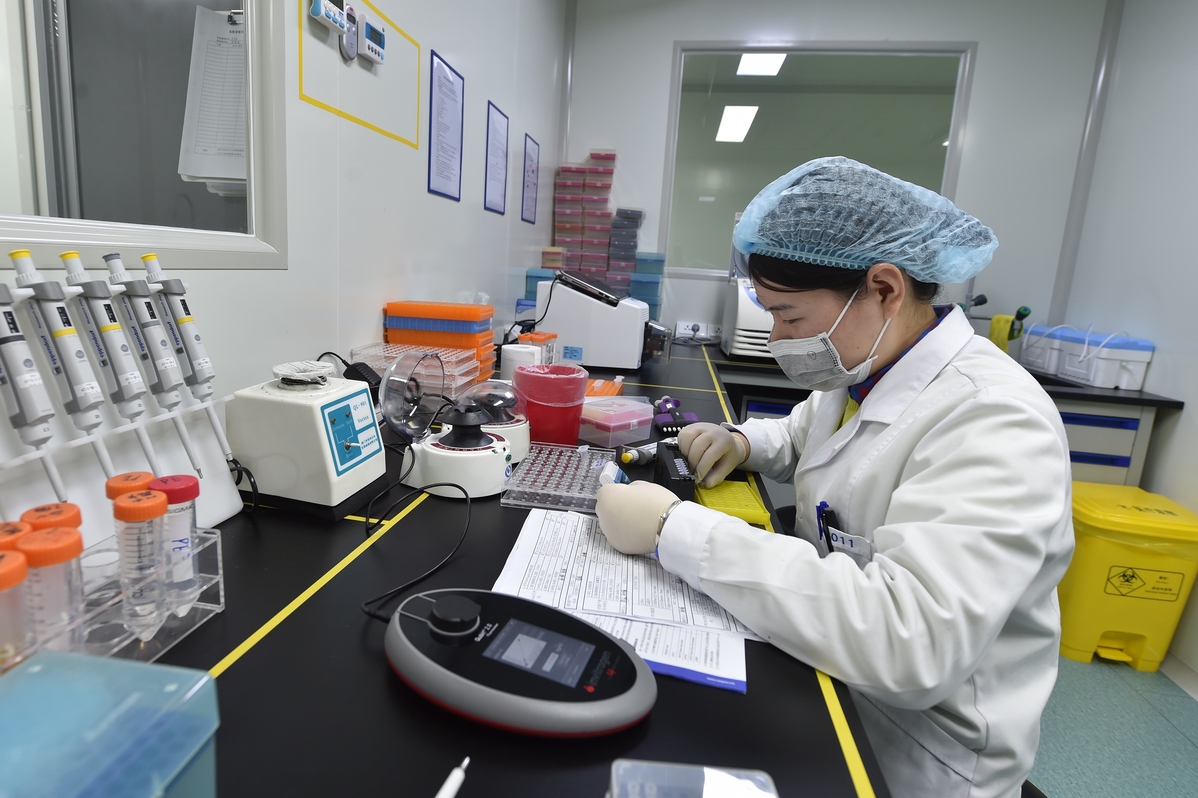 A technician extracts DNA in the lab of a gene testing company in Hangzhou, Zhejiang province. [Photo/Xinhua]
>Gene test to detect doping
东京奥运采用'基因药检'?
A "groundbreaking" method of using gene testing to catch doping cheats could be ready in time for the Olympic Games in Tokyo next year.
明年举行的东京奥运会将有可能采用一种"开创性的"兴奋剂检测方法——基因检测。
Thomas Bach, the International Olympic Committee president, said the technology would allow blood doping to be identified several months after banned performance-enhancing drugs such as EPO had been used by an athlete.
国际奥委会主席托马斯•巴赫近日在波兰卡托维兹举行的世界反兴奋剂大会上表示,基因检测能发现血液兴奋剂的痕迹,如果有运动员为提高成绩使用了促红细胞生成素等违禁药物,即便时间过去了数月也能被基因检测发现。
"With research on genetic sequencing progressing well, this new approach could be a groundbreaking method to detect blood doping, weeks or even months after it took place," Bach told the World Conference on Doping in Sport in Katowice, Poland. "If approved by the World Anti-Doping Agency, such gene testing could be used at the Tokyo Olympics. These new methods will again strengthen deterrence," he said.
巴赫说:"随着基因测序相关研究进展顺利,这项技术有可能成为检测血液兴奋剂的开创性方法,兴奋剂掺杂在血液里数周甚至数月后都可以被检测出来。如果获得世界反兴奋剂组织的批准,基因检测可能会用于东京奥运会。新方法将有助于进一步打击兴奋剂使用。"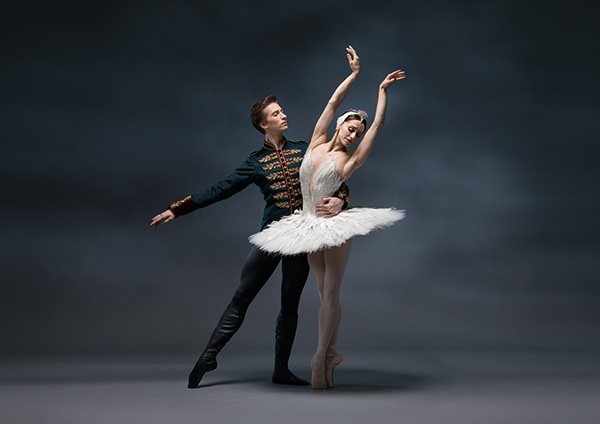 [Photo/China Daily]
>Soldiers take ballet lessons
英精锐部队开始练芭蕾
The British Special Air Service soldiers are taking ballet lessons to make them more flexible and mobile in battle.
英国特种空勤队的士兵们为了在战场上更加灵活敏捷,开始上芭蕾舞课。
Members of the elite regiment are using classical dance moves such as plie, arabesque, and pirouettes to strengthen their core, arms and legs.
这个精英作战部队的队员利用下蹲、阿拉倍斯克舞姿以及单脚尖旋转等古典舞蹈动作来增强身体核心、手臂和腿的力量。
Classes are being taught by a professional ballet dancer married to a member of the regiment.
教授课程的老师是一名队员的配偶,同时也是一位专业的芭蕾舞者。
An anonymous source said: "There has been a gradual move from soldiers just beasting themselves in the gym by lifting heavier and heavier weights. Big muscles might look good on the beach but it's not so good on operations when you often have to move quickly. Soldiers now want to be lithe, flexible and mobile and ballet has proved to be a great way of achieving that. There was a lot of shaking of the heads when some of the younger guys announced that they were having ballet lessons, but the ballet classes are now very popular."
一位匿名人士称:"以往只会在健身房里苦练越来越重的杠铃的士兵们正逐渐转变。大块的肌肉也许在海滩上看起来不错,但在需要经常快速移动的作战任务中却不太好用。士兵们如今想变得轻盈、灵活和机动,芭蕾舞已经证明是达成这一目标极好的办法。此前对于年轻士兵上芭蕾舞课还曾有过不少反对声音,但如今这些课程非常受欢迎。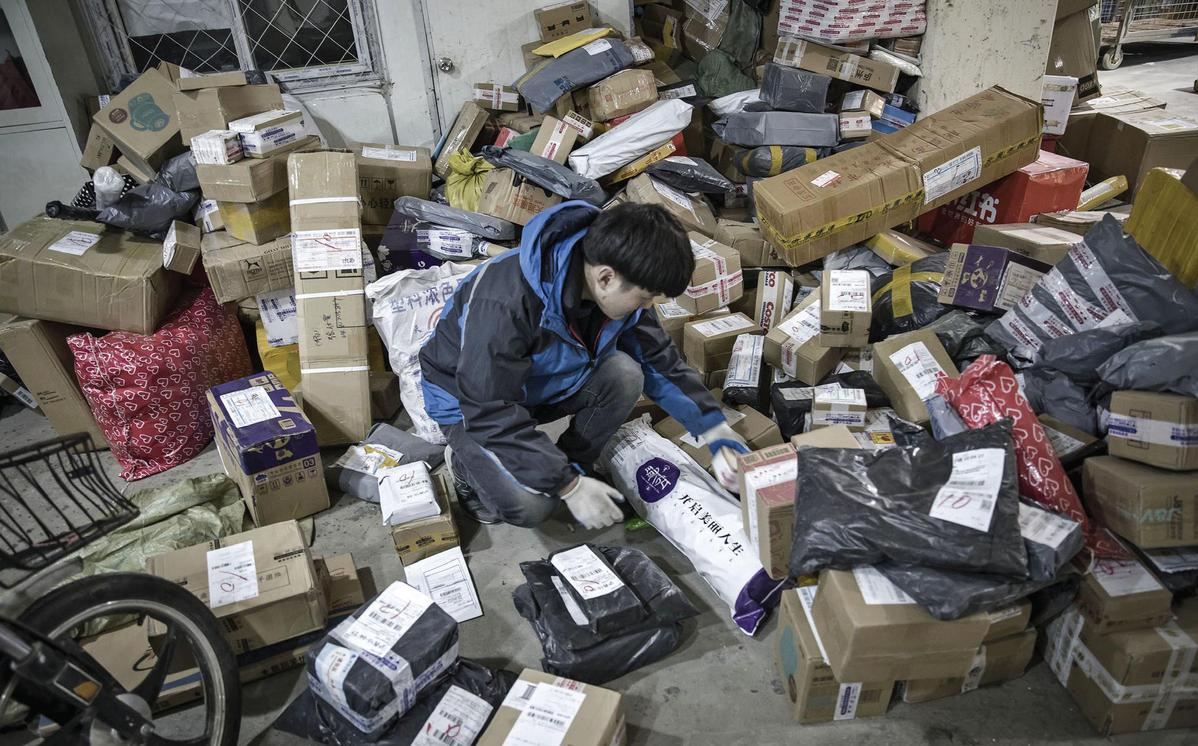 A courier sorts through a sea of packages in a storehouse. [Photo/Bloomberg]
>Couriers face busiest week
'双十一'后物流高峰来临
Couriers are expected to experience their busiest period of the year this week after the Singles Day shopping spree ended on Monday.
在11日的"双十一"购物节落幕后,本周快递行业将迎来一年中最繁忙的时间。
The postal authority estimated that postal and courier companies are expected to handle 2.8 billion parcels between Monday and Nov 18.
邮政部门预计,11日-18日期间,邮政及快递公司处理的包裹数量将达28亿件。
On Monday alone, the express delivery industry across the country handled a record 535 million deliveries-a year-on-year increase of 28.6%, the State Post Bureau said on Tuesday.
国家邮政局12日称,仅11日当天,全国快递业处理快件业务就达创纪录的5.35亿件,同比增长28.6%。
To ease the mounting pressure on the delivery people, companies have hired an additional 400,000 workers and 120,000 vehicles, as well as 3,000 sets of sorting devices.
为缓解快递员巨大的压力,各快递公司已增聘员工40万人,增加12万辆汽车和3000台分拣设备。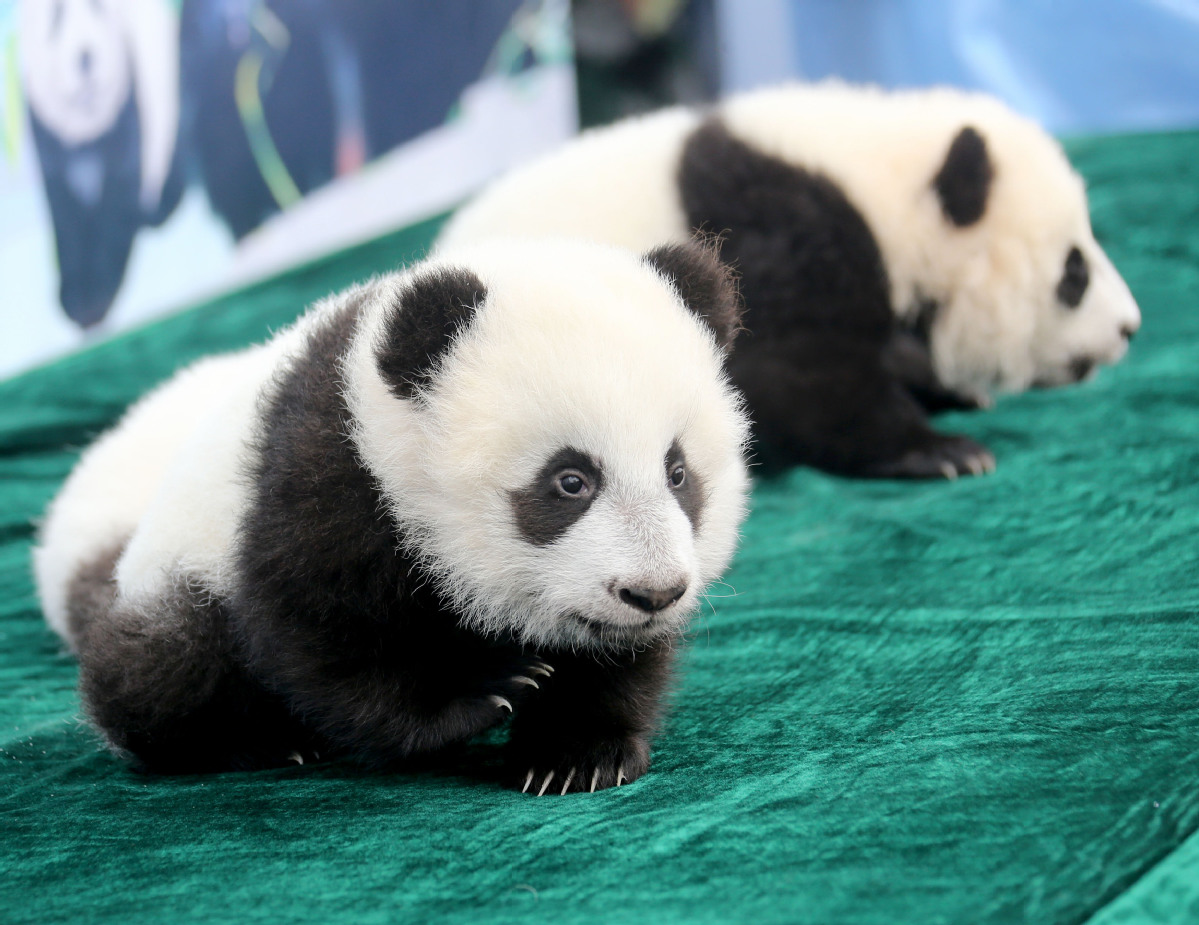 [Photo/ChinaDaily]
>600 captive pandas worldwide
全球圈养大熊猫达600只
A total of 60 captive panda cubs were born, 57 of which survived this year, leading to a captive panda population of 600 worldwide, China's National Forestry and Grassland Administration said Tuesday.
国家林草局12日表示,2019年共繁殖大熊猫60只,存活57只,全球圈养大熊猫数量达到600只。
The rising number of captive pandas showed that a healthy, dynamic and sustainable captive panda population has basically taken shape, according to the administration, adding research on wild giant pandas is also making progress.
圈养大熊猫种群数量增加,健康、有活力、可持续发展的圈养种群已基本形成。大熊猫野化放归研究工作也正稳步开展。
There are fewer than 2,000 pandas living in the wild, mostly in the provinces of Sichuan and Shaanxi.
目前,野外生存的大熊猫不到2000只,大部分生活在四川省和陕西省。


Find more audio news on the China Daily app.