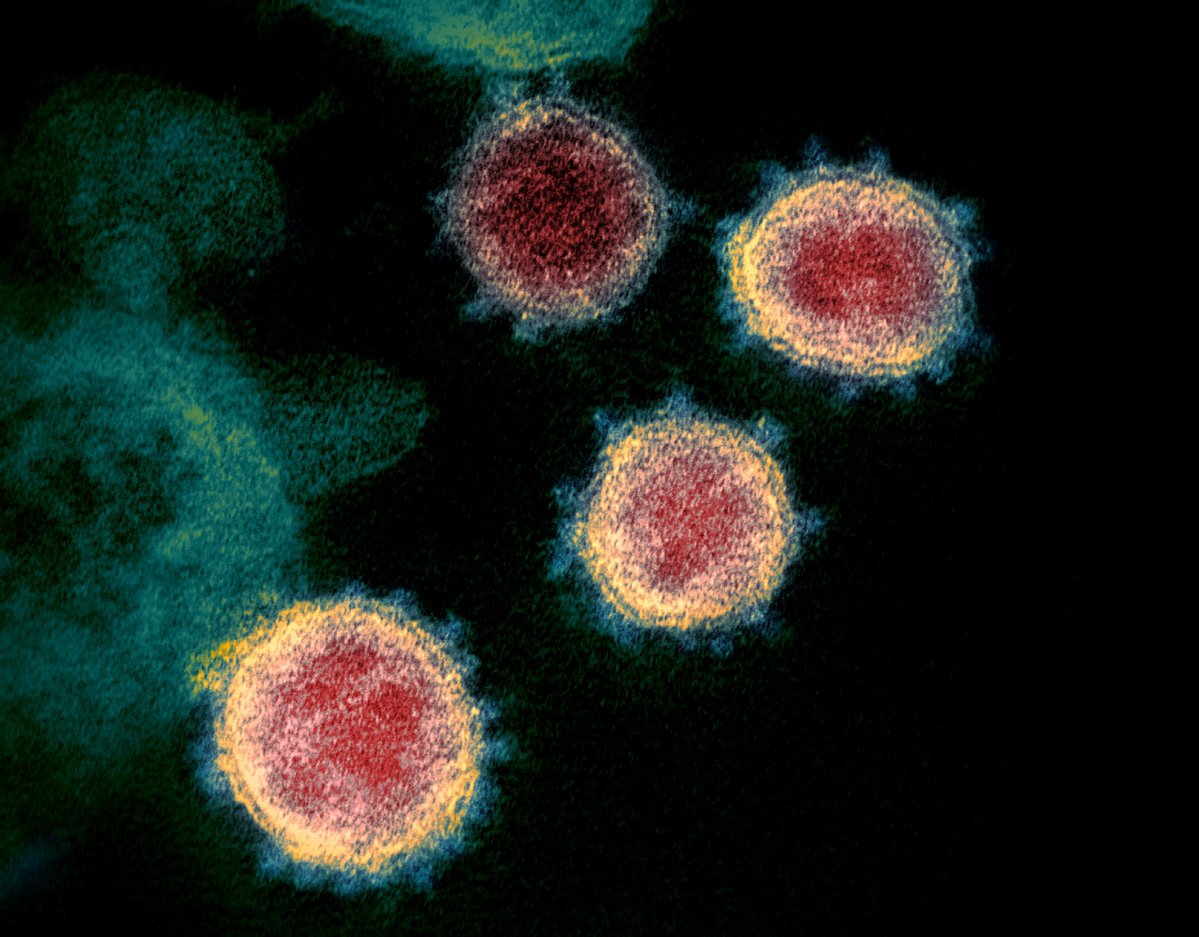 [Photo/Agencies]
Fully immunized people infected with the Delta variant of coronavirus may spread the virus to others just as easily as unvaccinated people, the US Centers for Disease Control and Prevention said in a report published Friday.
Vaccines remain powerfully effective against severe illness and death, but the report suggests that vaccinated people infected with Delta have measurable viral loads similar to those who are unvaccinated.
"High viral loads suggest an increased risk of transmission and raised concern that, unlike with other variants, vaccinated people infected with delta can transmit the virus," Dr Rochelle Walensky, director of the CDC, said in a statement Friday. Viral load is a proxy for how likely someone might be to transmit the virus to others.
The CDC report focused on 469 Massachusetts residents who were infected in a July outbreak in Barnstable County, which includes the summer vacation destination Provincetown. No deaths were reported among them.
Among those cases, about 74 percent – or 346 cases – had been fully vaccinated. Of those cases, 79 percent reported symptoms. Genetically sequenced cases revealed the Delta variant as the main culprit.
The researchers found evidence that viral loads were similar among 127 fully vaccinated people and 84 others who were unvaccinated, partially vaccinated or whose vaccination status was unknown.
That finding "was a pivotal discovery leading to CDC's updated mask recommendation issued on Tuesday, Walensky said Friday. The CDC's new masking guidelines suggesting vaccinated people wear masks indoors in public settings in communities with high transmission of the virus.
"The masking recommendation was updated to ensure the vaccinated public would not unknowingly transmit the virus to others, including their unvaccinated or immunocompromised loved ones," she said.
Scientists said the Provincetown outbreak and other recent data on breakthrough infections make clear that the vaccines do work, as hoped, against severe illness and death, but don't offer blanket protection against any chance of infection.
Only a handful of people in the outbreak were hospitalized, but four of them were fully vaccinated, according to The Washington Post.
The CDC said the Delta variant of the coronavirus appears to cause more severe illness than earlier variants and spreads as easily as chickenpox, whereas an early strain was closer to the common cold.
This means that, under certain conditions, an infected person may have transmitted to two or three people, on average, early in the outbreak. But now, with Delta, that number could be five to nine, according to CNN.
A CDC internal document obtained by The Washington Post estimated that 35,000 vaccinated people a week in the United States are having symptomatic breakthrough infections —cases that occur despite full vaccination – out of a vaccinated population of more than 162 million.
The breakthrough cases are to be expected, the CDC briefing states, and will probably rise as a proportion of all cases because there are so many more people vaccinated now, according to the Post. Until the Delta variant arrived, vaccinated Americans weren't expected to be sources of new infections.
The amount of virus in a person infected with Delta is a thousandfold more than what is seen in people infected with the original version of the virus, according to a recent study published by Chinese experts.
"Overall, Delta is the troubling variant we already knew it was," John Moore, a virologist at Weill Cornell Medicine in New York told The New York Times. "But the sky isn't falling and vaccination still protects strongly against the worse outcomes."
"This report demonstrates that vaccination against SARS-CoV-2 is not perfect, particularly in a setting with a highly contagious variant, in a large group in close contact, even if most are vaccinated against the virus," Gregg Gonsalves, associate professor at the Yale School of Public Health, told the Post.
"The good news here: If you're vaccinated, refrain from large group gatherings and mask up, chances are good you'll be okay. This is not 2020. But we're not out of the woods," he said.