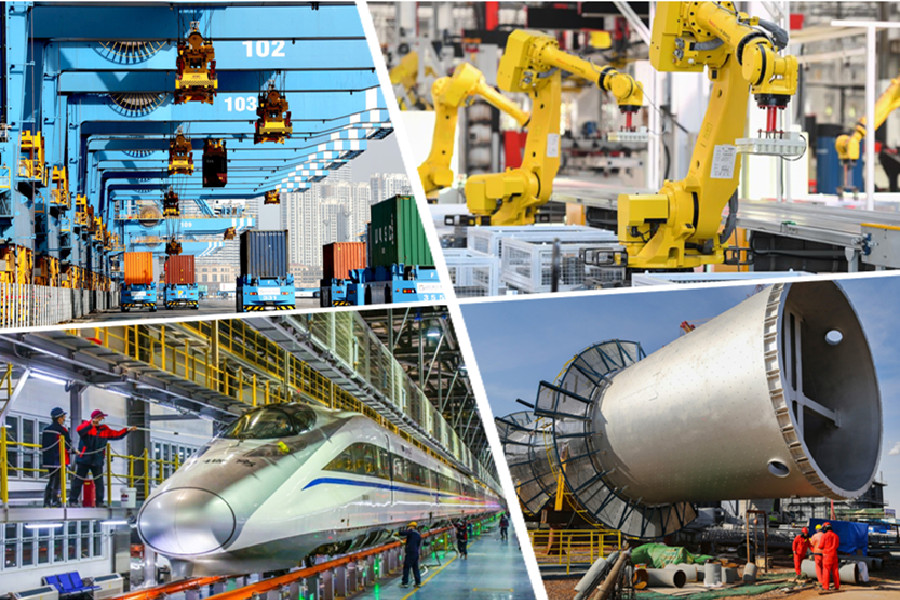 With efficient implementation of prevention and control of the COVID-19 pandemic, China is the only major economy in the world to achieve economic growth in 2020.
Securities Times published a GDP ranking for provincial regions in China in 2020, showing two of the top 10 regions exceeding 10 trillion yuan economic aggregation threshold and the top 4 of them rank among the top 20 in the world by GDP if taken as an economic body.
The number one province, Guangdong, takes the 13th spot in the world by GDP, a position which surpasses that of Australia.
Let's take a look at China's top 10 provincial regions with the best performance in terms of GDP in 2020.
No 10 Shanghai
GDP: 3.87 trillion yuan ($599 billion)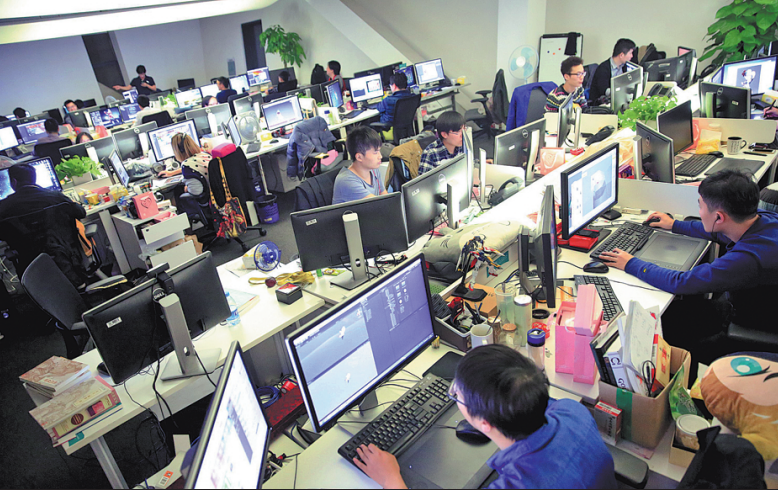 Software engineers write codes for a games manufacturer in Shanghai. XU QING/FOR CHINA DAILY
No 9 Hunan province
GDP: 4.18 trillion yuan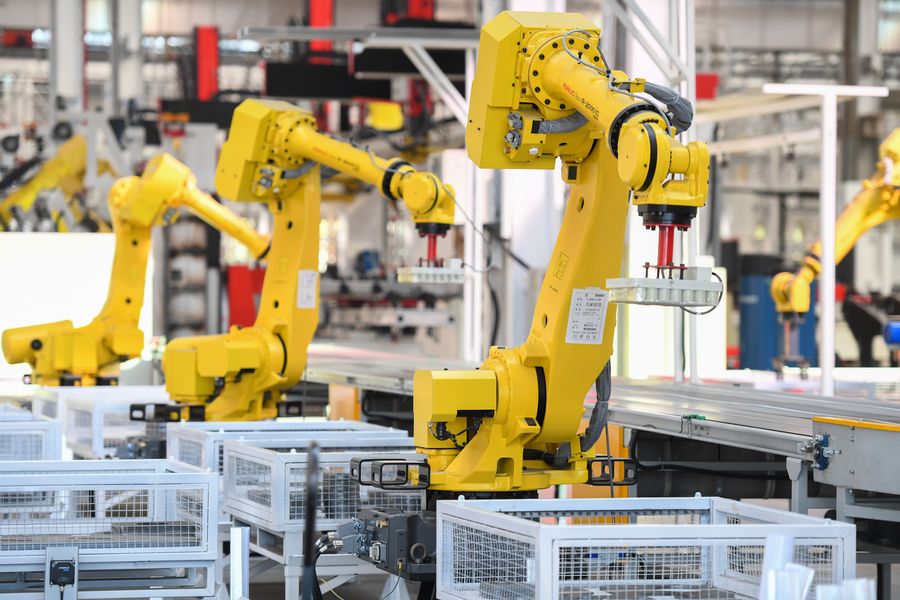 Robots work at a Sany Heavy Industry plant in Changsha, Central China's Hunan province, on Feb 20, 2020. [Photo/Xinhua]
No 8 Hubei province
GDP: 4.34 trillion yuan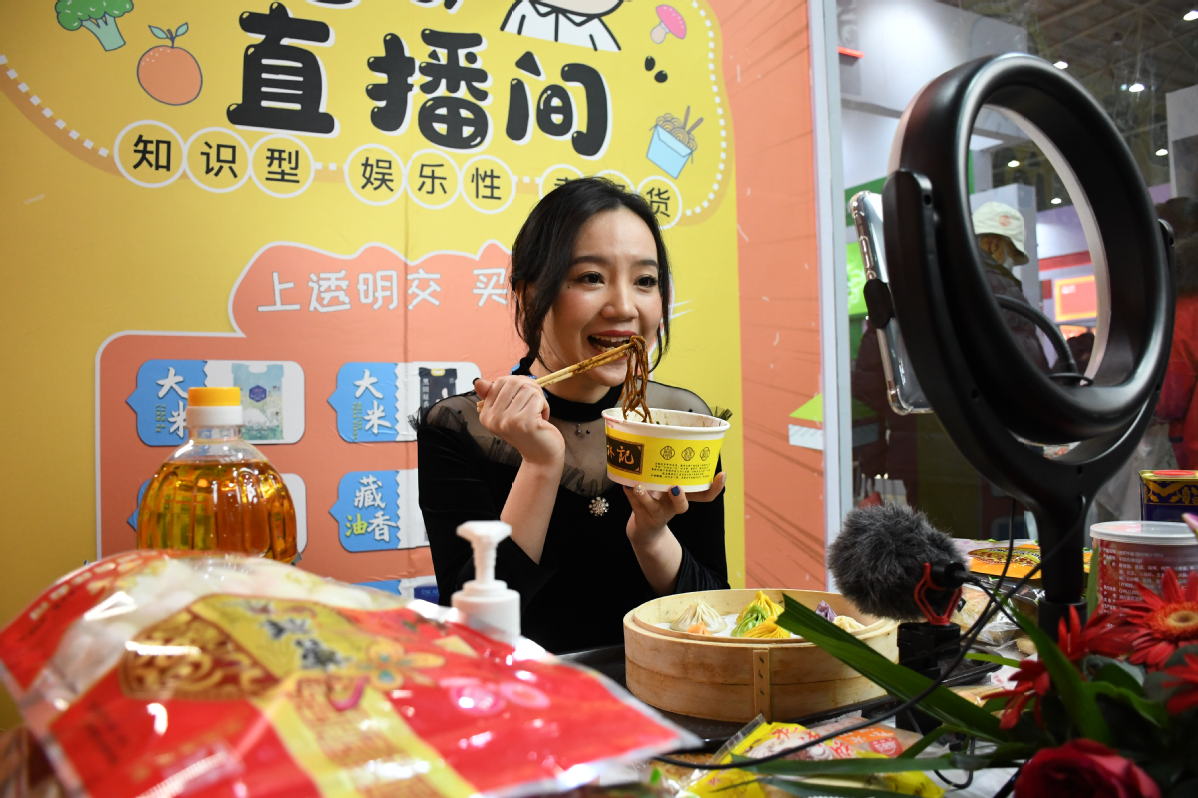 A host sells hot dry noodles, a popular dish in Wuhan, Hubei province, and other food products on a livestream broadcast from the 29th China Food Expo on Dec 3. [Photo by ZHAN SONG/CHANGJIANG DAILY]
No 7 Fujian province
GDP: 4.39 trillion yuan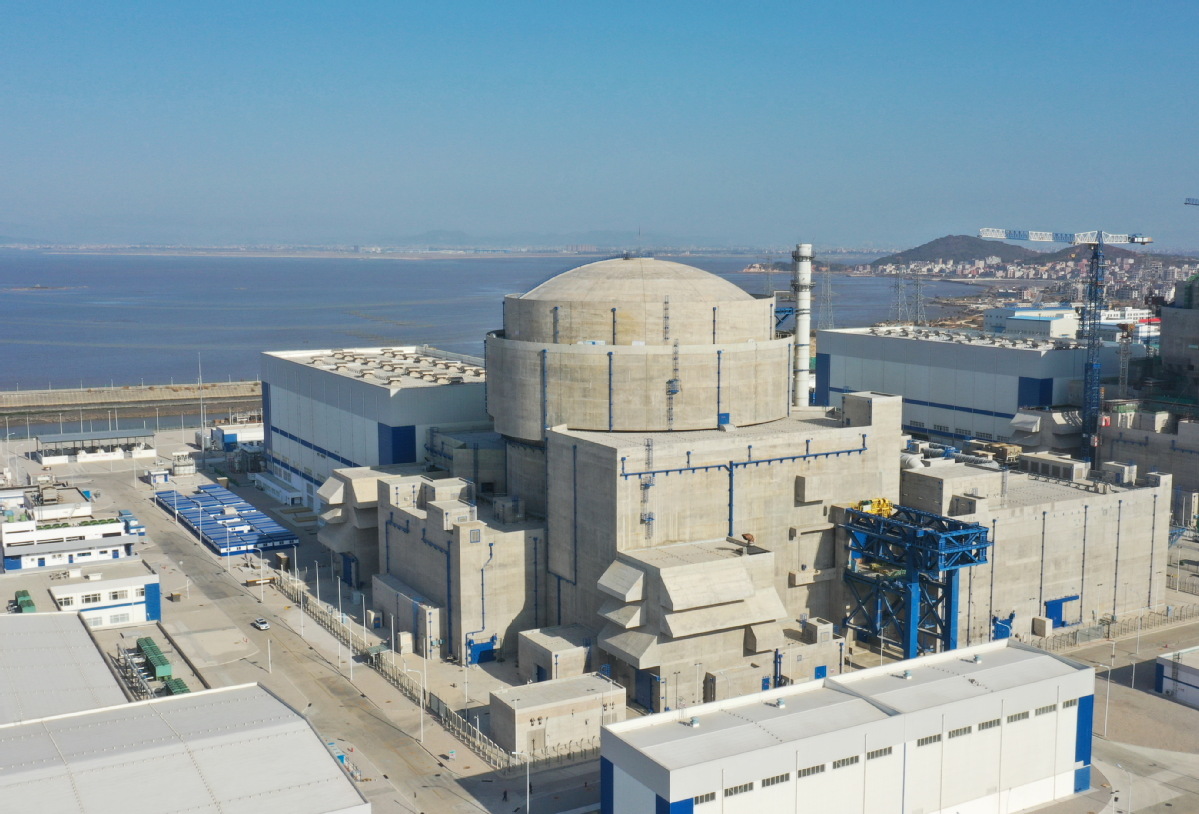 The No 5 nuclear power unit in Fuqing, Fujian province, is the first to use the Hualong One, a domestically designed third-generation reactor. [Photo/Xinhua]
No 6 Sichuan province
GDP: 4.86 trillion yuan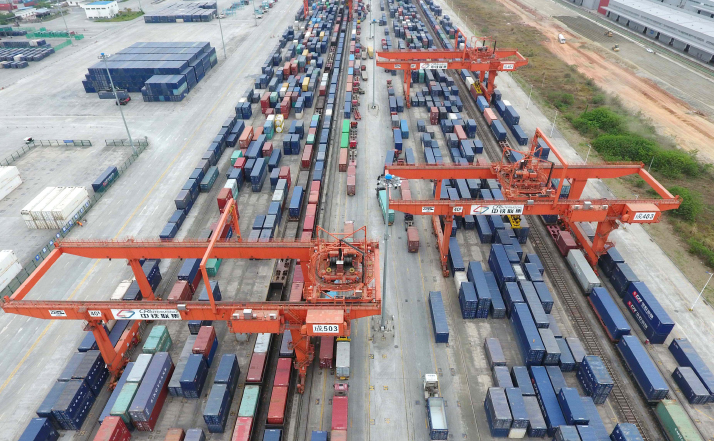 A railway container center in the Sichuan Pilot Free Trade Zone in Chengdu. [Photo/Xinhua]
No 5 Henan province
GDP: 5.50 trillion yuan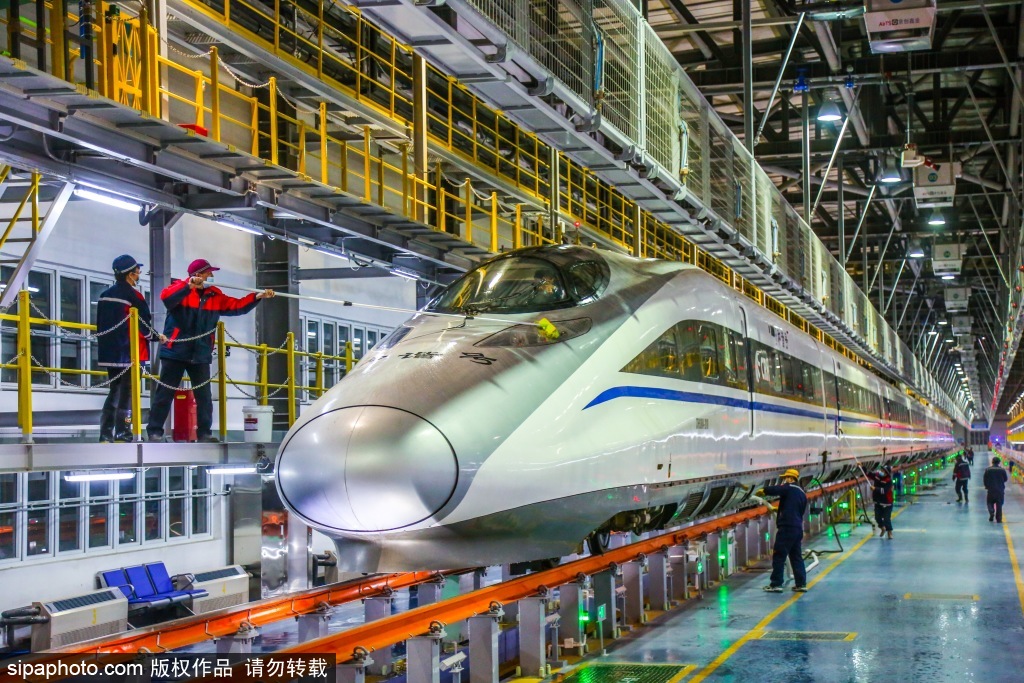 Employees clean a high-speed train at an overhaul shop in Zhengzhou, Central China's Henan province, on Jan 16, 2021. [Photo/Sipa]
No 4 Zhejiang province
GDP: 6.46 trillion yuan
A container ship anchors at Ningbo-Zhoushan Port in Zhejiang, waiting to be unloaded. [Photo by Yao Feng/For China Daily]
No 3 Shandong province
GDP: 7.31 trillion yuan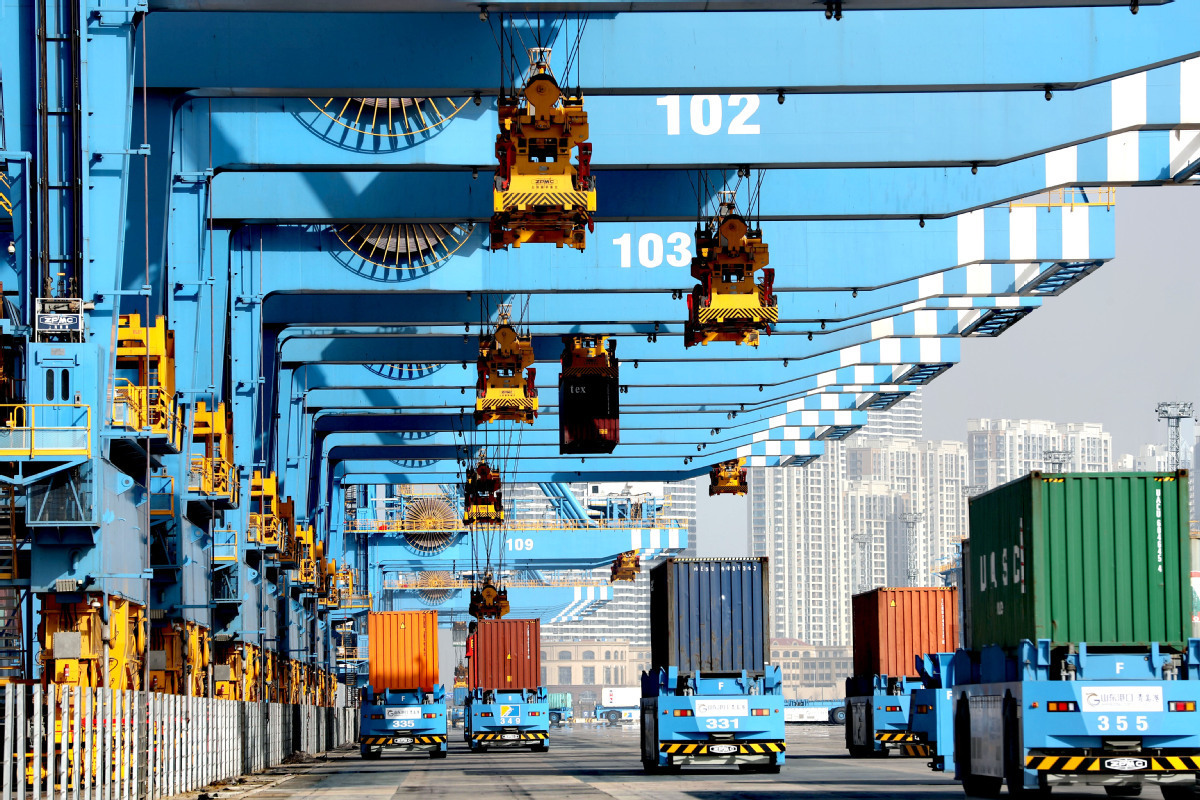 Containers are transported at a port in Qingdao, East China's Shandong province, on Jan 12, 2021. [Photo/IC]
No 2 Jiangsu province
GDP: 10.27 trillion yuan
Workers carry out tasks relating to construction of a refinery project at a petrochemical industry base in Lianyungang, Jiangsu province. [Photo by Wang Jianmin/For China Daily]
No 1 Guangdong province
GDP: 11.08 trillion yuan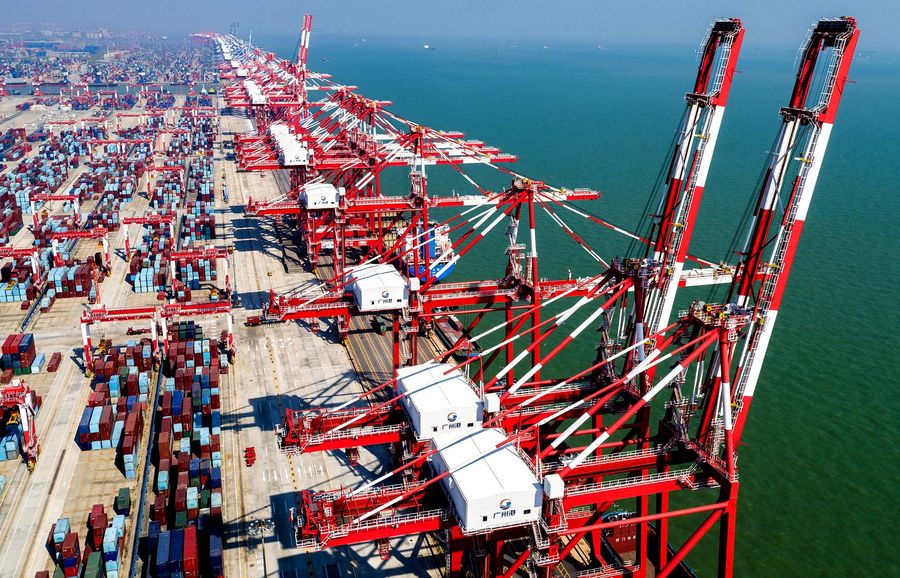 A view of Nansha Port in Guangzhou, South China's Guangdong province. [Photo/Xinhua]