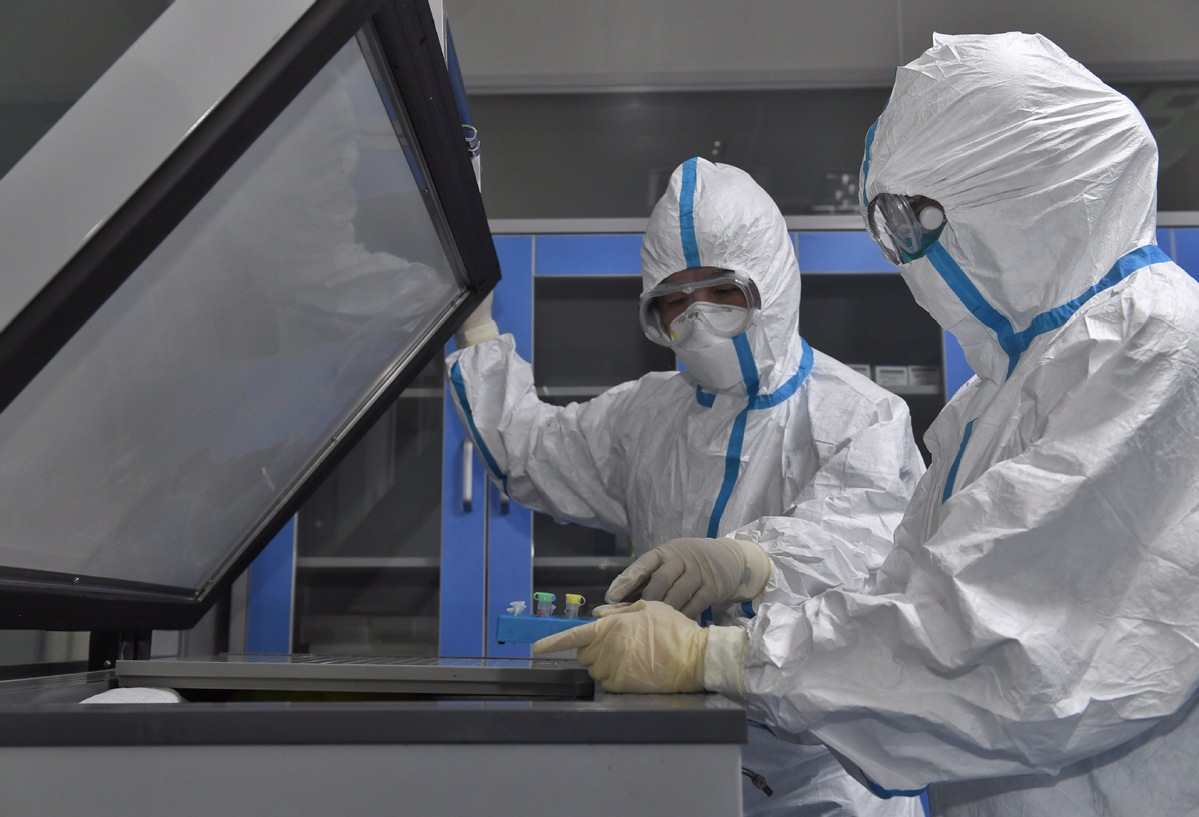 Medical workers at Chengdu customs prepare for nucleic acid tests, in Chengdu, Sichuan province, on Feb 15, 2020. [Photo/Xinhua]
A previously recovered novel coronavirus patient in Chengdu, Sichuan province was re-hospitalized after testing positive for the virus on Wednesday, the city's health administration told the Beijing Youth Daily on Friday. The patient had previously recovered from the disease 10 days earlier.
The novel coronavirus is a new pathogen and more scientific understanding of it has yet to take place, said the Public Health Center of Chengdu on Friday in response to the news.
The center is keeping the patient for further examination, it added.
According to the Sichuan Provincial Health Commission, the patient is a resident of Jinjiang Brocade Garden in Chengdu.
On Friday, the property management company of the residential complex issued a notice to all inhabitants, saying that Wednesday marked the 10th day that the patient who lives on the third floor of Building 5 had been in quarantine at home after having recovered.
A reexamination in a medical institution that day showed that the patient showed positive for the virus after nucleic acid testing. The company and a local center for disease control and prevention have disinfected the path from the door of the patient's home to the gate of the complex and the company will disinfect the entire building, the notice said.